Clouds In Gray, Clouds In Color
This is a series of shots of some nice evening clouds all done using a Canon G3 that I keep in my car for the chance opportunity.
But I always run into a quandary with this type of shot... To grayscale or not to grayscale? That is the question! Cloud shots especially lend themselves to a grayscale approach because of the high contrasts between the clouds and the sky. So... Being stuck once again with the eternal question, I just did both! Which do you like better? Let me know!
Click the image below to enter the gallery.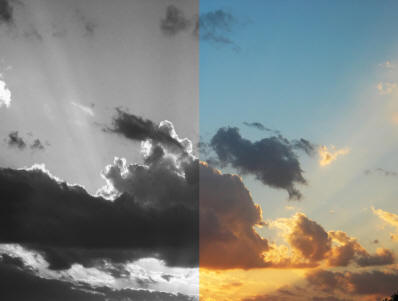 Post processing on these images was done in Photoshop CS2 with overlay frames, curves and levels adjustments and dodging and burning as required to enhance textures. NeatImage was used for noise reduction.